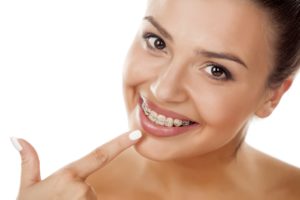 While on your journey to a straight smile, you never expect a complication to happen along the way, like a loose wire. Although you may not be prepared for an orthodontic emergency, they occur more often than you might think. There is no worse time for one than when traveling during the holidays. In some cases, you can wait to see your orthodontist in Canfield until the next business day; however, some issue may require immediate care. While you wait to see your orthodontist, there are several things you can do at home.
Plan Ahead
When you know you are going to be heading out of town, it is best to plan ahead by scheduling an appointment with your orthodontist before you leave. They will check your braces to make sure everything is as it should be, such as the brackets are properly bonded to your teeth.
It is also a good idea to take your orthodontist's phone number with you in case an issue develops while you are away from home. Pack a travel kit that contains several items to help treat any unexpected problems, such as orthodontic wax, over-the-counter pain relievers, and extra rubber bands.
Temporary Fixes
Depending on the severity of the problem, there are some temporary fixes to common problems to help you until you return home.
Missing Ligature Band or Bracket: Try to put it back on using a pair of tweezers.
Loose Appliance: Orthodontic wax can help to keep it together.
Loose Band or Bracket: Do not try to fix it on your own. Instead, use wax to minimize any irritation.
Loose Wire: Use tweezers to try to put it back into place. If that does not work and you cannot get to a local orthodontist to have it fixed, use nail clippers to trim the wire after the tooth where it is attached. Apply wax to it to hold the wire in place.
Poking Wire: Try to push it back using a pencil eraser or a Q-tip. Use some wax to keep it in place.
Sore Teeth: Use a warm salt water rinse and take over-the-counter pain relievers to manage your discomfort.
Orthodontist Near Me
While you are away, do not forget to maintain your oral hygiene by brushing and flossing. If the unexpected should occur, evaluate the damage to see if the problem can wait until you return home. If the issue is severe or can cause an injury, it is best to find an orthodontist in the area to have your braces fixed.
Do not let an orthodontic emergency ruin your travel plans. With a bit of preparation, you can ensure nothing interrupts your vacation.
About Marissa Mikolich
For over 10 years, Dr. Marissa Mikolich has helped her patients achieve healthy, beautiful smiles. She offers the latest solutions to improve the alignment of your teeth and bite. If you have an orthodontic emergency, do not wait. Contact our office right away for an appointment.